WE ARE HAPPY TO OFFER OUR SERVICES TO INDIVIDUALS, COMPANIES AND TRAVEL AGENCIES
STOCKHOLM BOAT TOURS ARCHIPELAGO TOURS BOAT CHARTER AND SIGHTSEEING FOR SMALLER GROUPS UP TO 24 PEOPLE
PRIVATE BOAT TOURS-ARCHIPELAGO TOURS-BOAT SIGHTSEEING IN STOCKHOLM
WHAT WE LOVE AND PROVIDE FOR OUR CUSTOMERS since 2010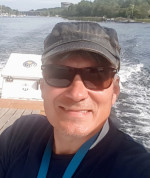 We love the nature, being at sea and are excited to share with you what the Stockholm Sweden area has to offer.
Our mission is to provide you with unforgettable, happy and joyful experiences in the unique Stockholm archipelago.
Stockholm is sometimes called "The Venice of Scandinavia" due to the fact that the city is located on several islands, channels, and spans both sweet and salt water. The western part of the capital is located by Lake Mälaren and the eastern part by the Baltic Sea. There is an abundance of possible routes depending on what you'd like to experience and see.
The Royal Drottningholm Castle and Birka the old Viking city are very popular destinations in Lake Mälaren.
Our experienced captains and boats are well suited to take you anywhere you want to go.
We provide predefined scenic routes, as well as improvised tours based on your requirements, our recommendations (including seal safari & bird watching) and weather conditions.

Our boats have a capacity of 12 people. However we receive groups up to 24 people and in that case, we use 2 boats that go together. Our boat trips offer exclusivity for your group and we work with a personal and flexible approach.

There is really no limit to what you can experience with us.
CENTRAl Portlocation in StocholM
OUR POPULAR BOAT TRIPS Around Stockholm and in the Archipelago BOOKABLE for your group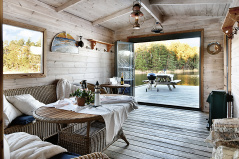 This tour takes you East in the archipelago on a scenic route where we pass Waxholm on our way to Gällnö where our sauna raft is located. This is the ultimate group experience where the beauty of the Archipelago is combined with the Scandinavian sauna tradition.

Duration 8 hours. Price 13995 + 6% VAT. Barbecue can be included Max12 people
Food Drink & Snack on board
There is a minibar on board. We arrange what you desire in terms of drinks and food.
Prices M/S FREJA Max 12 people
Full day: 15000 SEK
Halfday: 8000 SEK
1 Hour: 3000 SEK
2 Hours: 4500 SEK
3 Hours: 6000 SEK
6 % Vat not included
Note:
We receive groups up to 24 people and in that case, we use 2 boats
Payment
We accept all major cards on board.
Cash or invoice is possible too.
Bankdetails
Iban-nummer: SE4150000000053661014412
Bic-kod: ESSESESS